Sorry, This page is down for maintenace - Please call 360-915-8360 for information.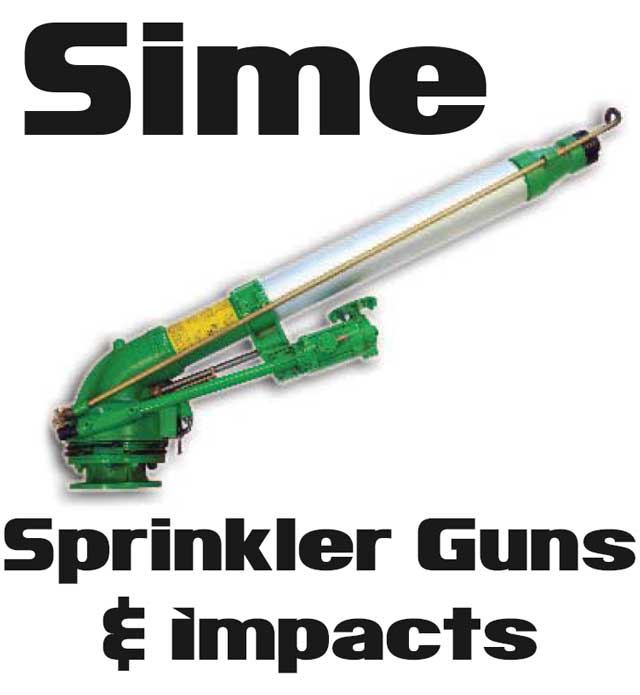 Sime Company has been working in the irrigation industry since 1950 and specializes only in sprinkler equipment. This specialization, together with the most advanced machine tools, allows them to manufacture a wide range of sprinklers and rainguns of very high quality, the best technological level, and at the best prices.
The Sime Catalog includes flow charts, capacity charts for 1/2" thru 4", gallon per minute charts for 2.4 GPM thru 745 GPM, diameter charts and pricing.
Custom

Sprinkler Sleds and Stands

Custom sprinkler sleds and stands, 1/2" thru 4", built to your specifications or ours. Since 1979.